---
The seed store section is one of the sections of the Plant Genetic Conservation Division of the CSIR-PGRRI. It is responsible for the conservation of orthodox germplasm from Ghana and abroad (i.e. seeds which can be dried to a low moisture content of 4-7%) under the best possible conditions (+5°C for medium term, -20°C for long-term) and make them available to users. The seed genebank conserves orthodox germplasm at -20°C in deep freezers. These orthodox germplasm include;

• Cereals: Maize, Rice, Sorghum, Millet
• Vegetables: Tomato, Pepper, Eggplant, Okra, Roselle, Kenaf, Pumpkin, African nightshade, Spider plant, Corchorus.
• Legumes: Cowpea, Bambara, Soybean, Pigeon Pea, Jack bean, Groundnut, Mucuna, Common Bean, African Yam bean, Mung bean, Moth bean, Horsegram, Dolichos.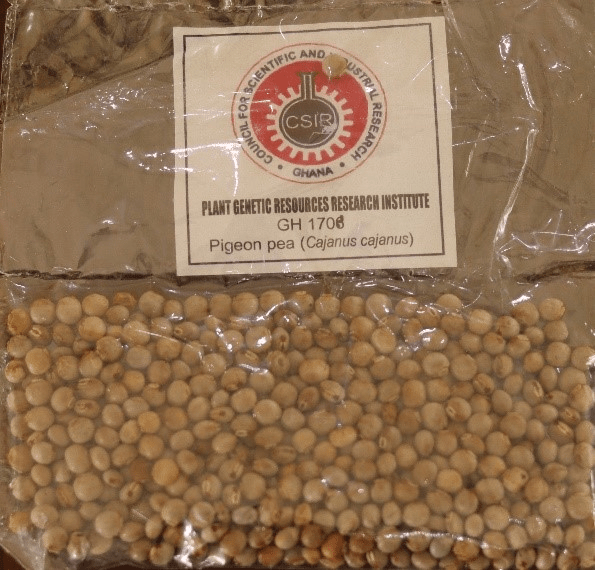 Pigeon Pea(Cajanus cajan)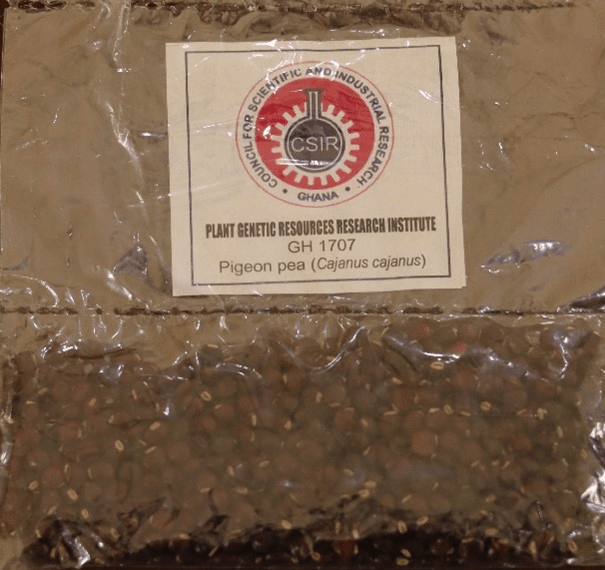 Pigeon Pea(Cajanus cajan)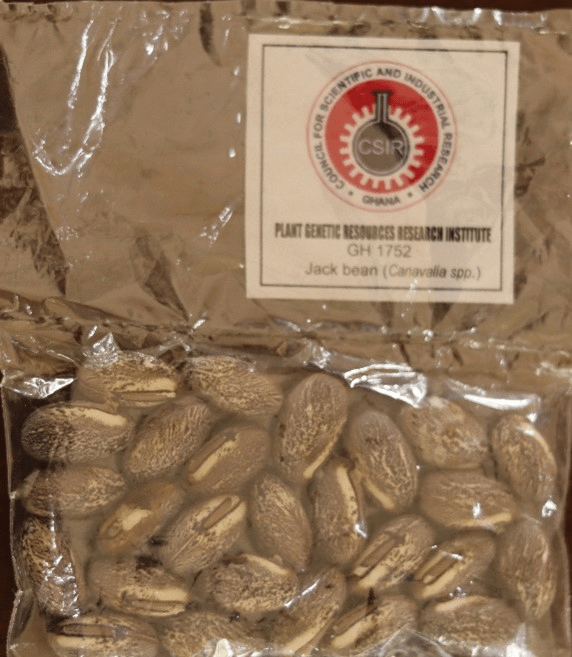 Jack Bean(Canavalia spp.)
Jack Bean(Canavalia spp.)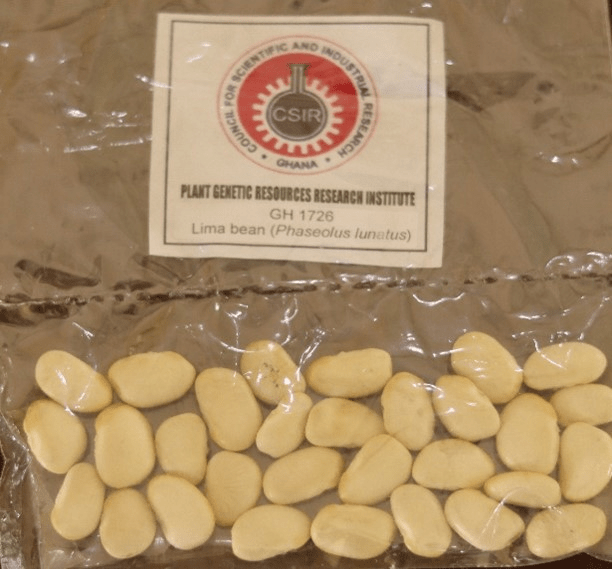 Lima Bean(Phaseolus lunatus)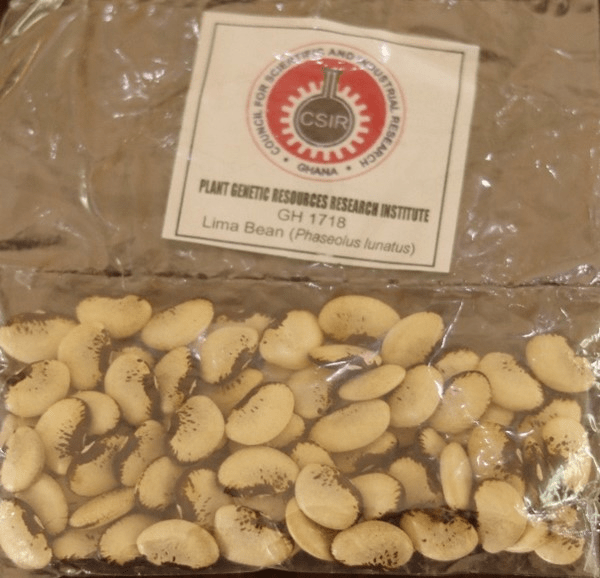 Lima Bean(Phaseolus lunatus)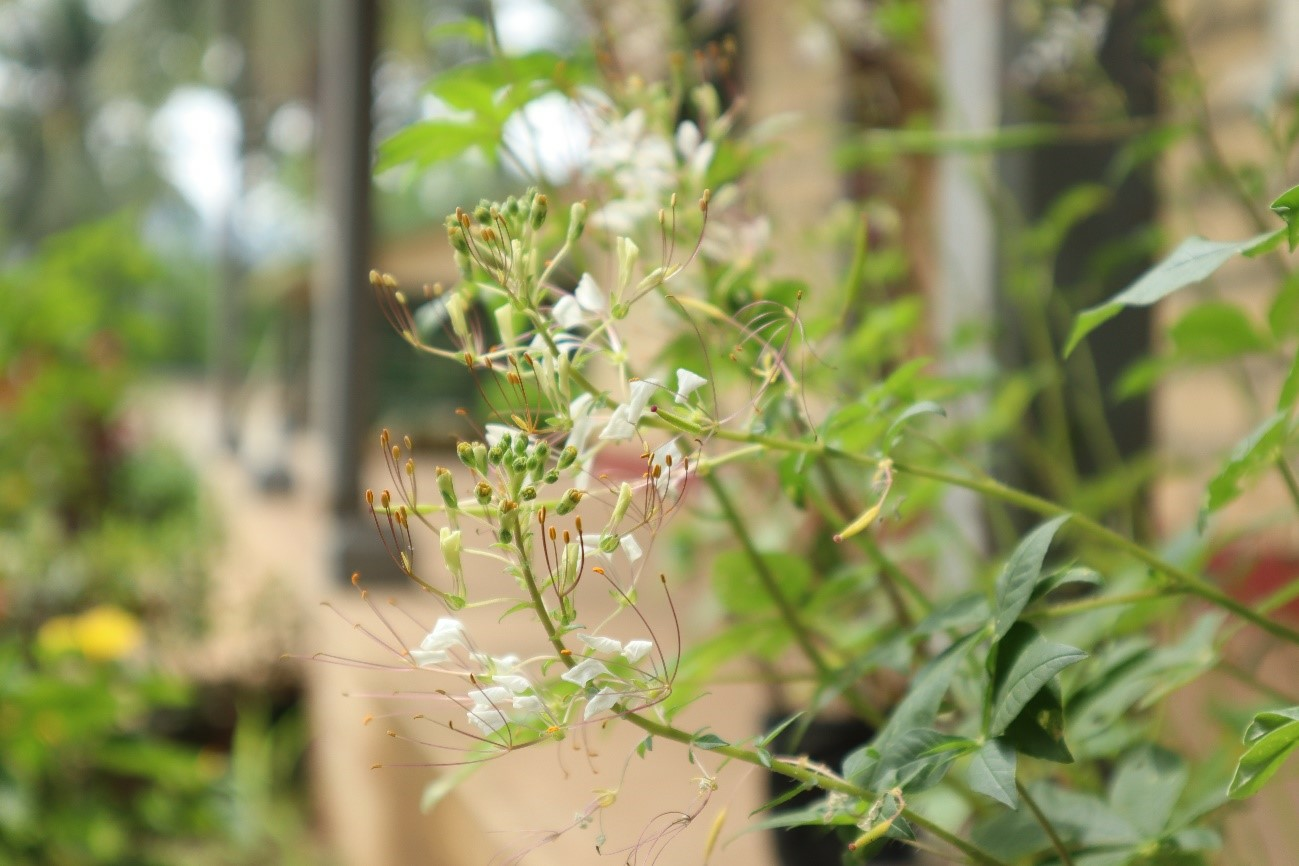 Spider plant(Indigenous leafy vegetable)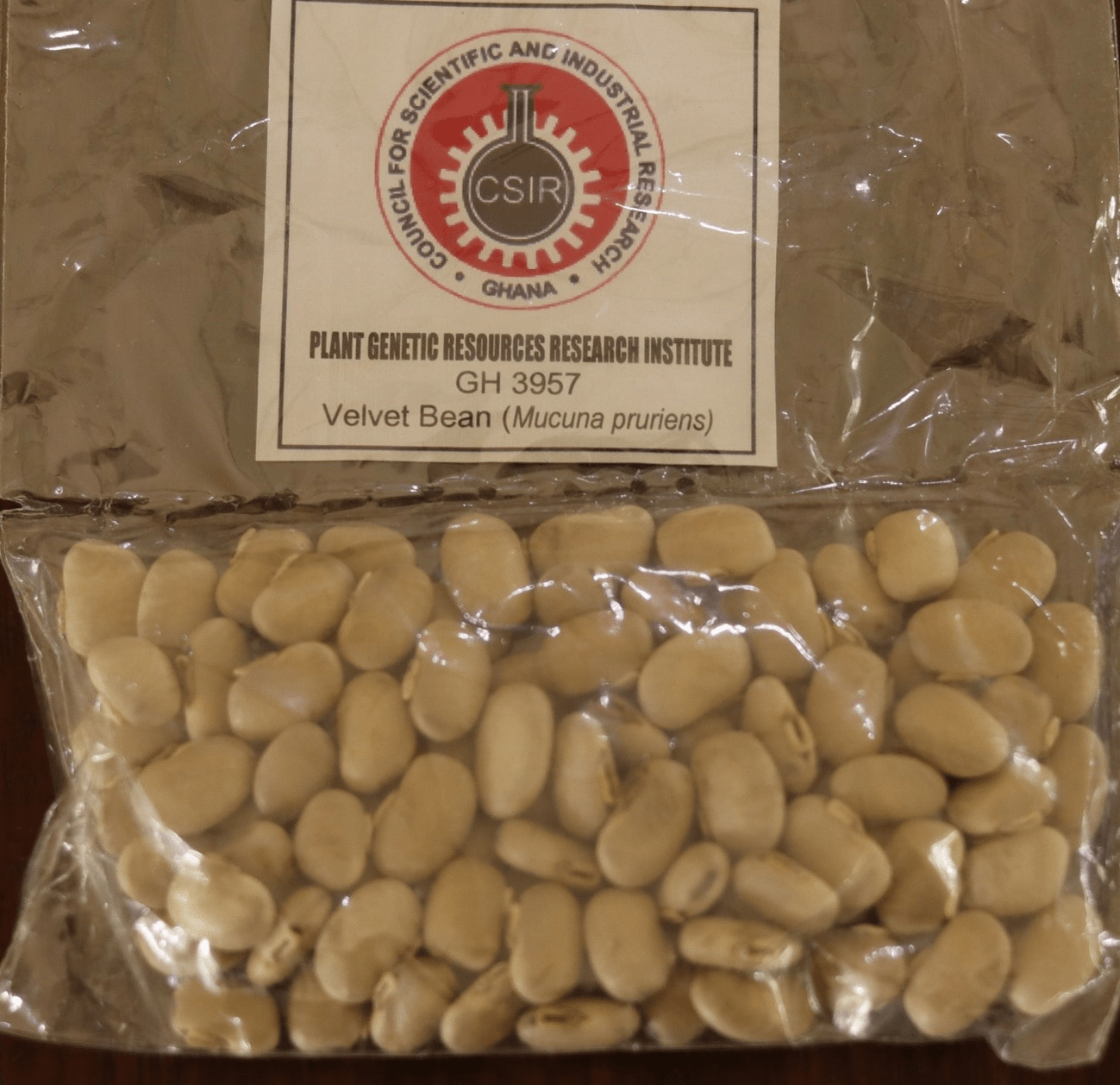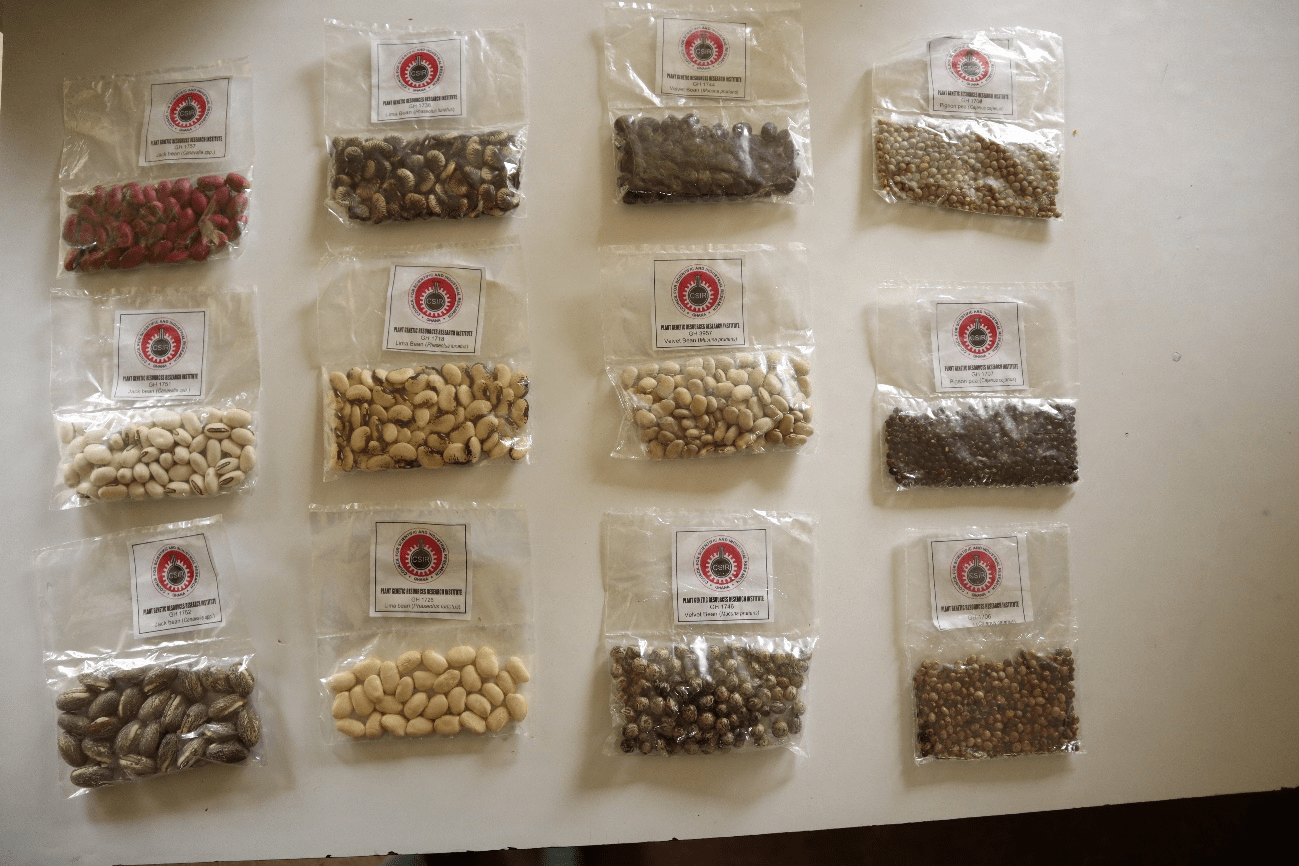 Velvet Bean(Mucuna pruriens)
<
Seed GeneBank Activities
The seed genebank undertakes the following activities to enhance the access of users to sufficient quantities of viable seeds of germplasm with known traits;
• Germplasm acquisition: It involves obtaining genetic material of a species mandated for conservation in a genebank. Germplasm is acquired by collecting it from farmers' fields, wild habitats or markets, particularly in known centres of diversity; and securing materials of interest through correspondence and exchange with other plant-introduction centres, genebanks, individual scientists, private growers, seed companies or other germplasm suppliers.
• Germplasm registration: It is the assignment of a unique identification number called an accession number for tracking each seed sample received by a genebank in order to distinguish it from other samples. At the national genebank a prefix GH is assigned.
• Seed processing: It includes cleaning, drying, moisture testing and packaging
• Viability testing and monitoring: It is the measure of how many seeds in a lot are alive and could develop into plants that will reproduce under appropriate field conditions. Monitoring is the regular checking of quality (viability) and quantity (number or weight) of germplasm accessions stored in a genebank. It is done to determine whether regeneration or multiplication of an accession is required.
• Regeneration: It is the renewal of germplasm accessions by sowing and harvesting seeds that possess the same characteristics as the original sample.
• Agro-morphological characterisation: It consists of recording those characters which are highly heritable, can be easily seen by the eye and are expressed in all environments
• Documentation: Germplasm information is documented by recording the passport data consisting of information on the plant species collected. This information is digitised on databases such as Genesys, GBIF GrinGlobal etc.
• Germplasm distribution: Germplasm distribution is the supply of representative samples of seed accessions from a genebank in response to requests from germplasm users. Seeds are distributed from active collections to scientist within the institute, researchers, farmers, students and genebanks within and outside the country upon request through the director. To request for germplasm, please follow this link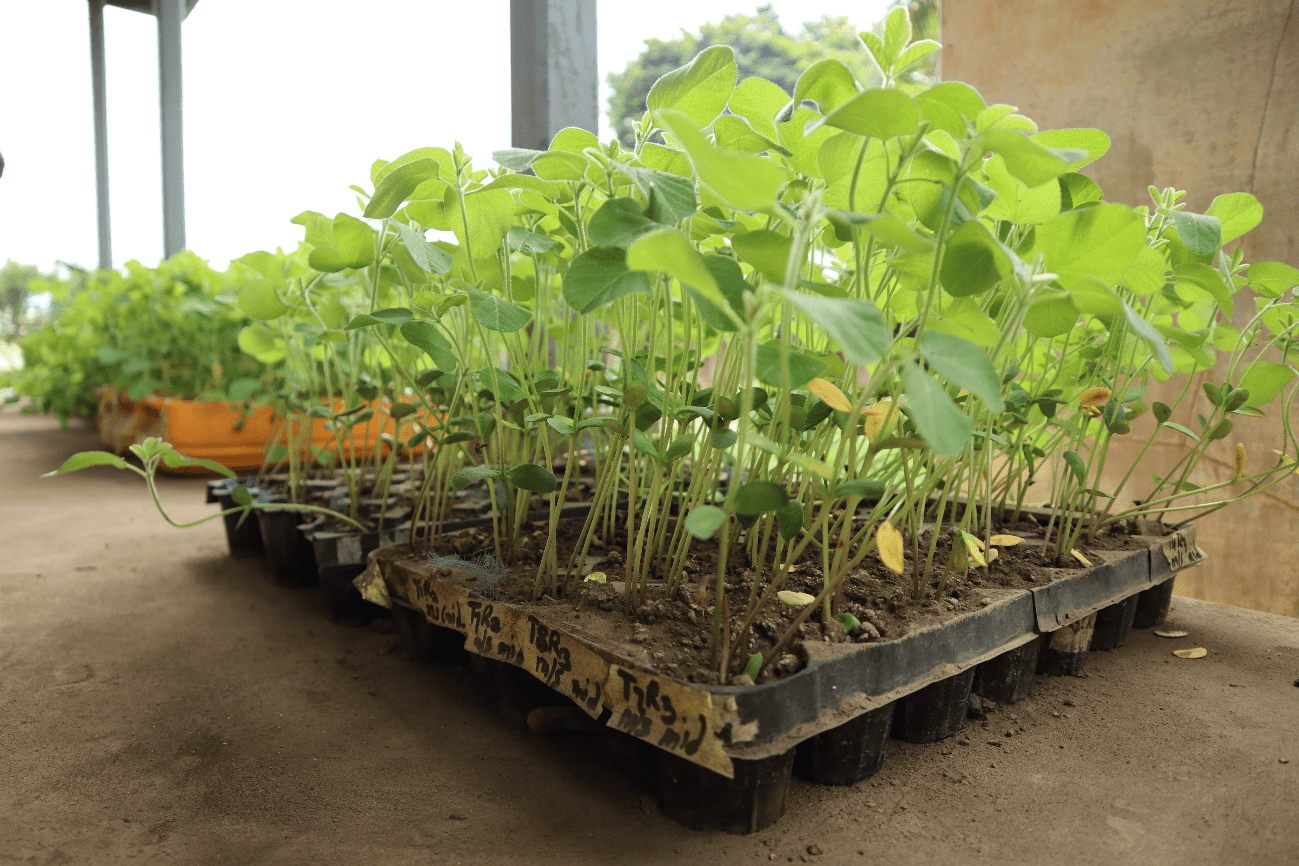 Seed viability testing of Soyabean (Glycine max)